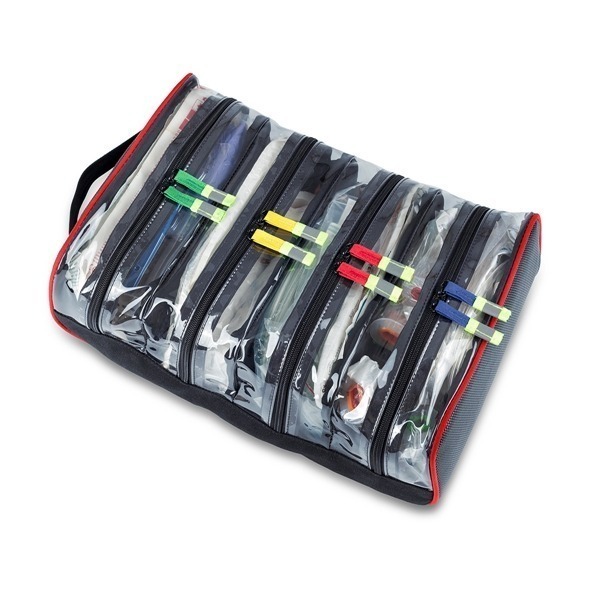 Description
TRAY'S
Bag with 4 transparent pockets (with color code on its blue, red, yellow and green handles) that can be modulated inside.
Easily transportable and removable thanks to the handle, and with a size that allows it to become a removable compartment inside any other bag both vertically and horizontally.
Rubber base for protection against abrasion.
Easy cleaning.
Material with water repellent treatment.
Colorful handles for better organization of content.
Modular interior inside each pocket.
Transparent pockets for better viewing of contents.
Handle for better extraction or transport of the bag.
Weight (approx)                                                0.4 kg
Dimensions (approx)                                        40 × 25 × 12 cm
Capacity (Liters) (approx)                                 12
Material                                                             1000D POLYESTER
Colour                                                                 BLACK
Bag is supplied empty.
YOU MIGHT ALSO LIKE
FREE SHIPPING
Free delivery on all orders over €125 net.