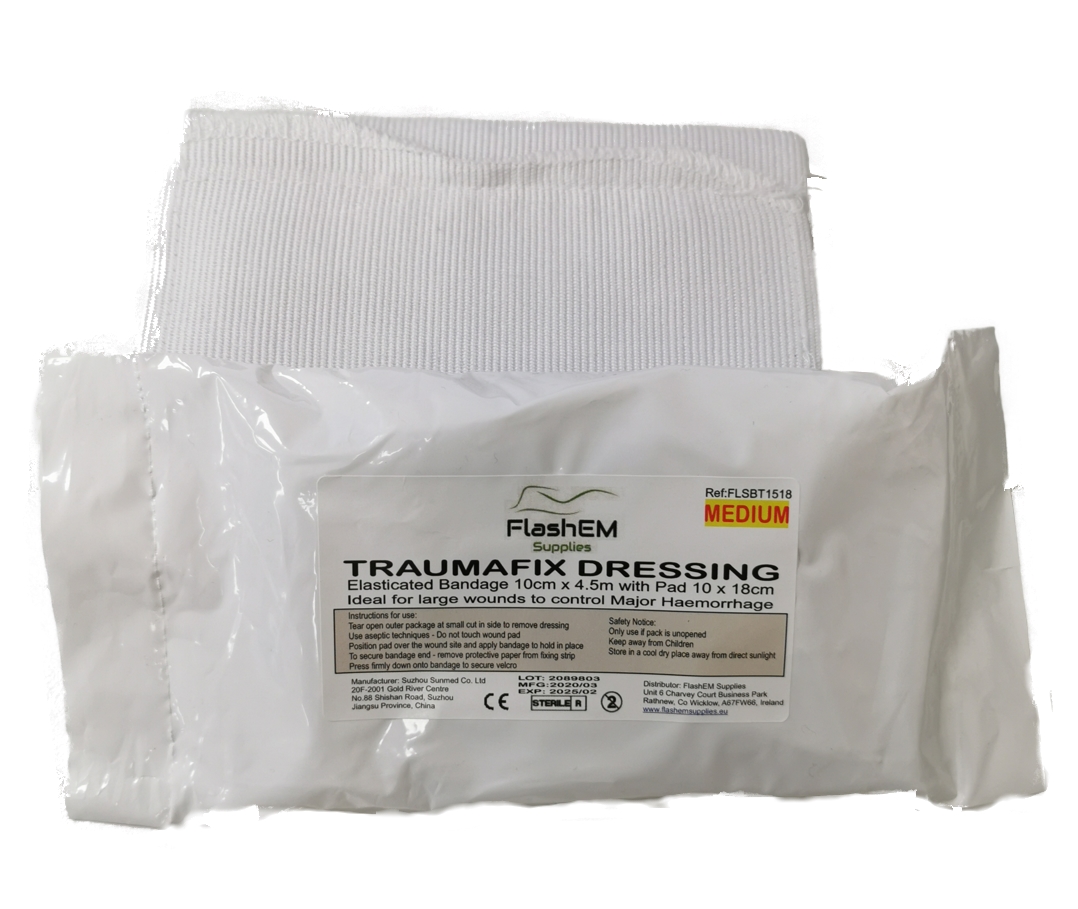 TraumaFix Dressing 10cm x 18cm – Elasticated with Velcro
Description
Additional information
Description
TraumaFix Dressing 10cm x 18cm – Elasticated with Velcro
The high strength elasticated bandage enables significant pressure to be applied directly to the wound which quickly stems blood flow.
The non-adherent and super absorbent dressing pad protects the wound against contamination, whilst the integral velcro end fixing secures the bandage quickly and easily into place.
These Dressings are design to stop major Haemorrage
Dimensions 10 cm x 18 cm
YOU MIGHT ALSO LIKE
FREE SHIPPING
Free delivery on all orders over €125 net.