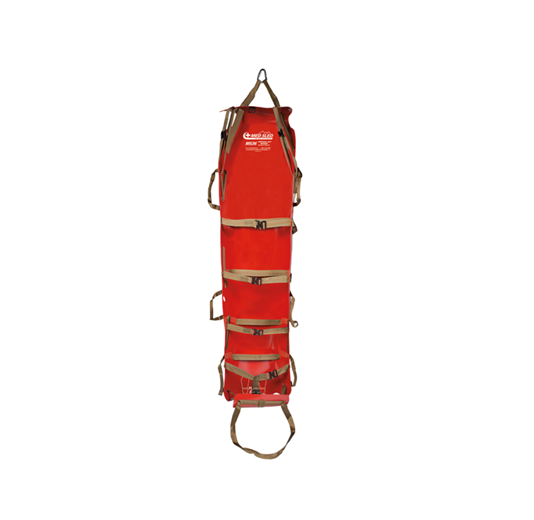 Med Sled Vertical Lift Rescue 28″ wide – Red w/presto buckles and Red Backpack
€750.00 (inc. VAT €750.00)
Description
Additional information
Description
MED SLED VERTICAL LIFT RESCUE 25″ WIDE – (RED W/PRSETO BUCKLES AND RED BACKPACK)
The Med Sled 28″ Vertical Lift Rescue sled is the perfect product for hoisting or confined space rescue.
Equipped with a 9000 pound perimeter tether,
4000 pound cross straps and extremely durable sled all under 17 pounds with backpacks.
Made of HDPE resin for durability on the roughest of terrain.
The smaller Med Sled 28″ Vertical Lift Rescue PJ Sled has all of the same features as the 36″ VLR sled on a smaller platform
The VLR 28″ is great for deploying in more compact, tighter environments. Comes with optional patient restraint system.
Features:
FAST DEPLOYMENT- 60 SECONDS
Integrated Hoist System for quick lifting (pre-assembled)
LIGHTWEIGHT
Weighs less than 17.5 lbs.
STRONG
Utilizes High Density Polyethylene, a more durable material
9,000 lb. rated perimeter tether secures the inhabitant expediting the rescue process
Utilizes 4,000 lb. rated cross straps with side release buckles for ease of use
DeCon Capable
INTEGRATED HOIST SYSTEM
Vertical – Horizontal Lift capability
Hoist system rated to 9,000 lbs.
Helicopter hoist straps included with sled
No assembly required at time of deployment
Specifications:
Deployed Dimensions: 36"W x 100"L
Med Sled Vertical Lift Rescue 28″ wide Complete with:
Red w/presto buckles
Red Backpack
YOU MIGHT ALSO LIKE
FREE SHIPPING
Free delivery on all orders over €125 net.