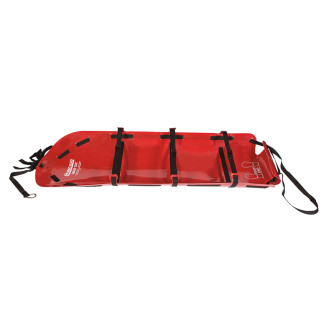 Med Sled 30″ Tactical Rescue – Red Sled and Bag
€295.00 (inc. VAT €295.00)
Description
Additional information
Description
Med Sled® MS30 Tactical Sled is designed for fast extraction from difficult areas and
situations. (Not designed for stairwell evacuations)
Dramatically reduces the effort of moving wounded casualties
Hands-free tether around waist or shoulder allows for carrying equipment or return fire
Patented design provides stabilization – can be used with a backboard or Stokes Basket
Slides easily for safe and immediate extraction.
Med Sled® tactical quick drag sled for immediate hot zone extrication.
15cm shorter on the width than our standard Med Sled®
Allows for easy deployment and rapid evacuation.
Does not completely cocoon the occupant allowing them to use their hands, if able, to during the evacuation.
– Compact — carry bag (76 x 15cm) with shoulder strap included
– Lightweight — only 2.7kg
– Durable — made of high density polyethylene that helps protect person
while transporting
Med Sled® Tactical Sled 76cm W x 221cm L
Categories: 1st Responder Products, Evac Equipment, Industry Products, Military Products, School Products
YOU MIGHT ALSO LIKE
FREE SHIPPING
Free delivery on all orders over €125 net.