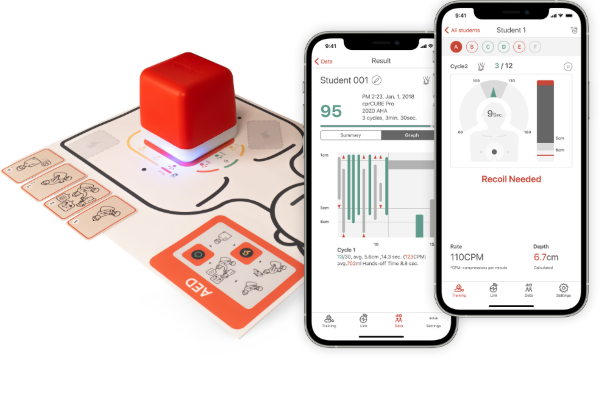 Description
Additional information
Description
cprCUBE lite
Introducing scenario cards
Learn CPR steps with scenario cards (front-side), then practice through role-play cards (back-side). Students will naturally come to understand the entire flow of CPR.
Intuitive feedback using LED and sound
cprCUBE measures compression in real-time to provide the feedback folloing the most recent CPR guidelines.
Rate
Depth
Recoil
Size
cprCUBE
100 x 100 x 110 (mm)
Board
400 x 330 x 0.5 (mm)
Power source
DC 6V, 4 AA batteries
Weight
240g (Batteries not included)
Components
cprCUBE, board, scenario cards user guide, color ID stickers
YOU MIGHT ALSO LIKE
FREE SHIPPING
Free delivery on all orders over €125 net.