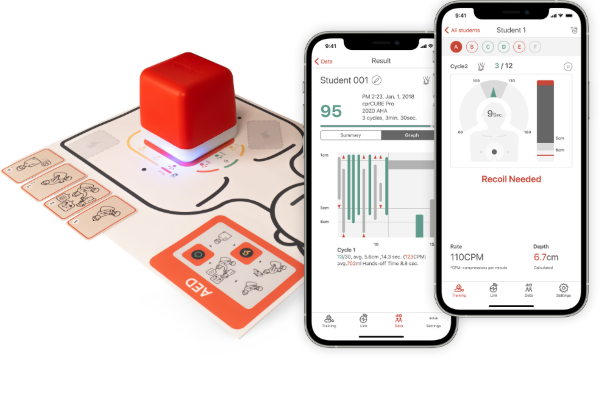 cprCUBE PRO
€115.00 (inc. VAT €141.45)
Description
Additional information
Description
CPRCUBE PRO
The smallest smart CPR class in the world
cprCUBE PRO is easy to store and carry yet equipped with smart feedback apps to ensure your training to be most effective.
                          Small group training                                       
Mass CPR training     
      Real-time remote training
                                                                                                                                                     Real-time feedback                                                                                                                                                       
  cprCUBE PRO provides accurate and intuitive real-time feedback data through app
Data management
                    All CPR training sessions are stored within the app, and can be managed and shared as needed format.
Skills assessment and certification
All CPR performed are evaluated in detail for skill assessment and institutions can issue certifications through the app.
Compatible Apps(PRO model)
CPR Student
CPR Instructor
YOU MIGHT ALSO LIKE
FREE SHIPPING
Free delivery on all orders over €125 net.