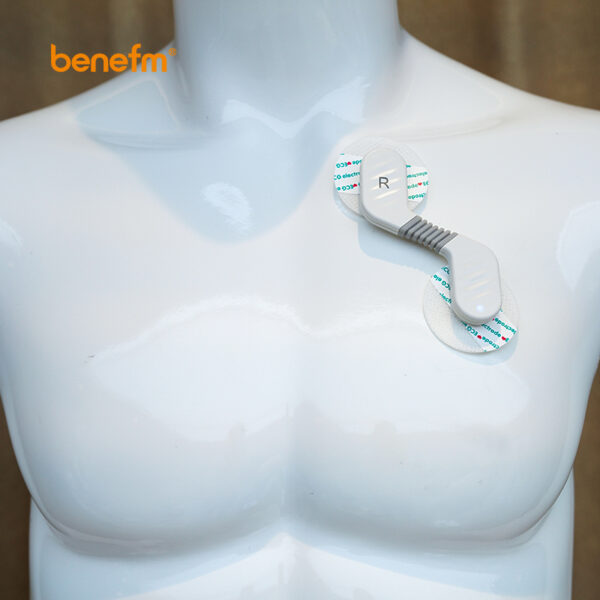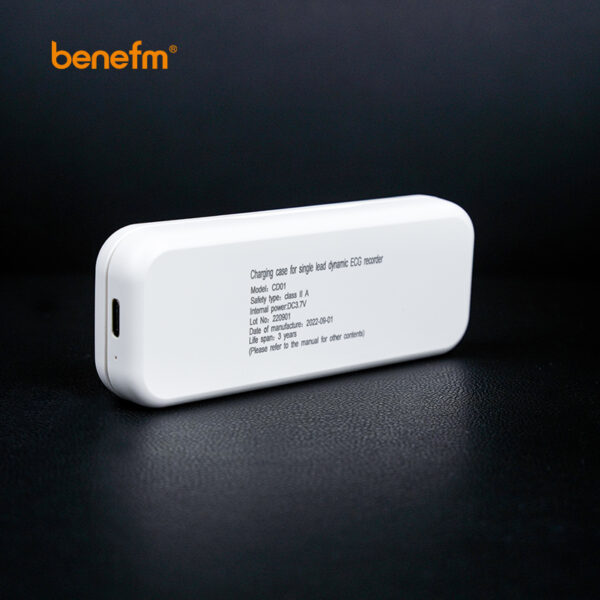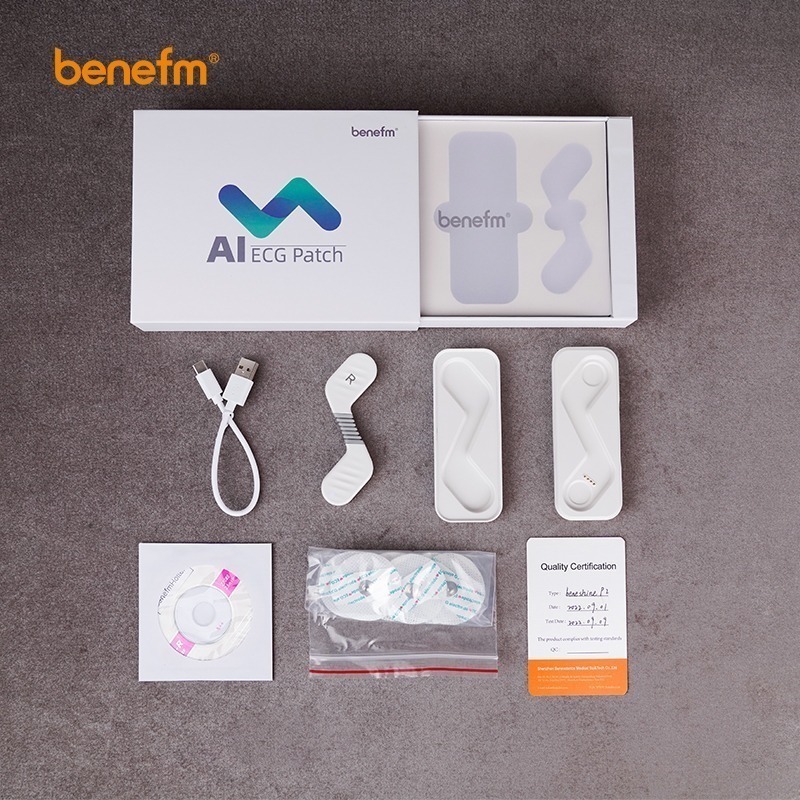 Description
Beneshine P series
Benefm AI ECG Patch is a patch type of single lead ECG monitor. When the users wear the device in the specified position, it can accurately monitor and record ECG waveform, continuously collect 24 hours dynamic ECG signal without affecting daily life. Users can view their ECG waveform and heart rate in real time on ECG patch APP. After collection, users can upload the data to the cloud, provided with ECG analysis reports by medical staff.

Functions
Portable and comfortable to use, without affecting the daily life of users
Professional positioning design, easy operation and friendly use
24 hours dynamic ECG recording
Heart rhythm and heart rate can be viewed in real time through APP
ECG events of premature beat, atrial fibrillation and other arrhythmias can be preliminarily screened out
Professional support of the National Cardiovascular Center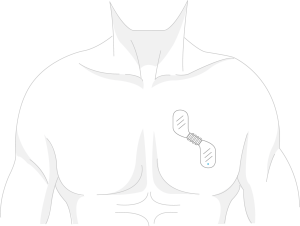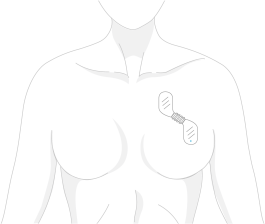 APP Functions
The dynamic ECG signal is collected by single lead ECG recorder with disposable electrodes, and it is transmitted to the users' mobile APP via Bluetooth. Users can view the real-time ECG waveform and send the ECG data to the server. The charging base can charge the recorder as well as export all the dynamic ECG data.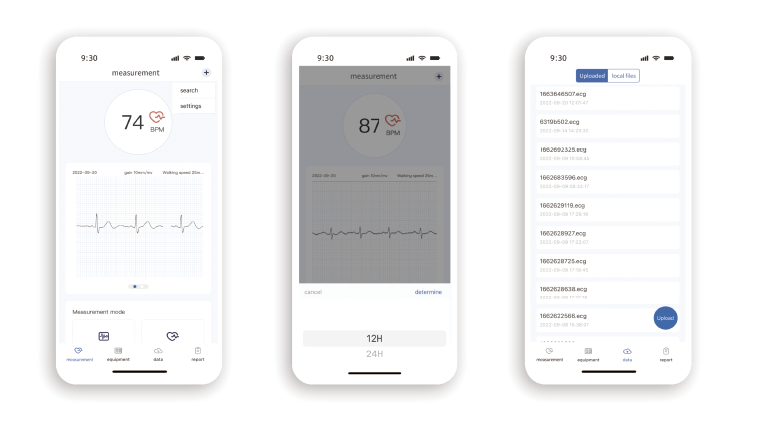 ECG Report Analysis
After the collected ECG data is uploaded to the analysis platform, the AI preprocessing function of the analysis platform can mark abnormal ECG events, provide diagnostic reference for analysis and save processing time, making the manual analysis process simpler and faster.

Android APP Store – AI Patch
YOU MIGHT ALSO LIKE
FREE SHIPPING
Free delivery on all orders over €125 net.