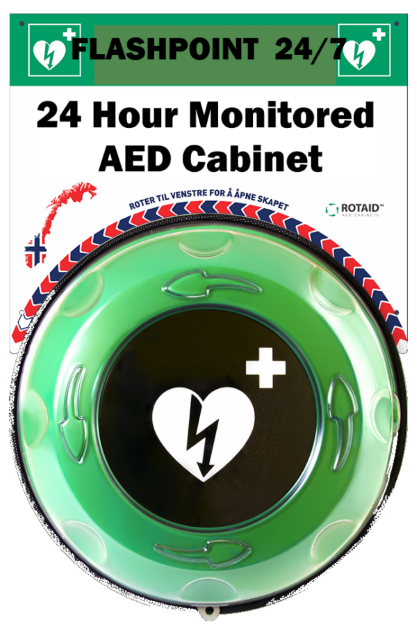 Rotaid Backplate – Custom Designed
Description
Additional information
Description
Rotaid Backplate – Custom Designed
The Rotaid backboard ensures that more attention is drawn to your life saving equipment.
A valuable tool for instructing bystanders and responders, thank a sponsor or
create awareness.
Its unique form connects flawlessly with the Rotaid cabinet, resulting in an eye-catching combination with very high quality appearance and a sturdy look and feel.
The tailor-made backboards are designed to your specific requirements by our in-house design team ensuring that it connects with its location, surroundings and audience. It
can also display instructions, contact details and your logo.
Made from Trespa and printed with special UV paint, the backboard allows for indoor and outdoor use and will maintain its high quality appearance for many years.
Dimensions board
Length: 41 cm / 16,14″
Width: 48 cm / 18,90″
Dept: 0,8 cm / 0,31″
Weight: 2 kg / 4,41 lbs
Dimensions board with cabinet
Length: 89 cm / 35,04″
Width: 48 cm / 18,90″
Dept: 18 cm / 7,10″
Weight: 8,7 kg / 19,18 lbs
YOU MIGHT ALSO LIKE
FREE SHIPPING
Free delivery on all orders over €125 net.