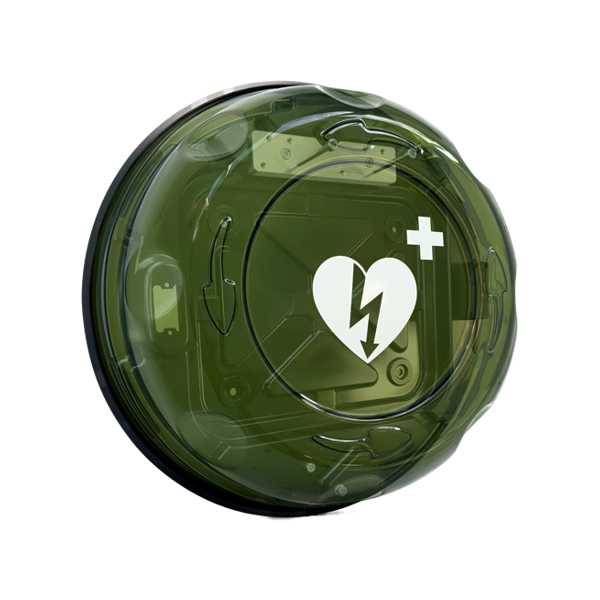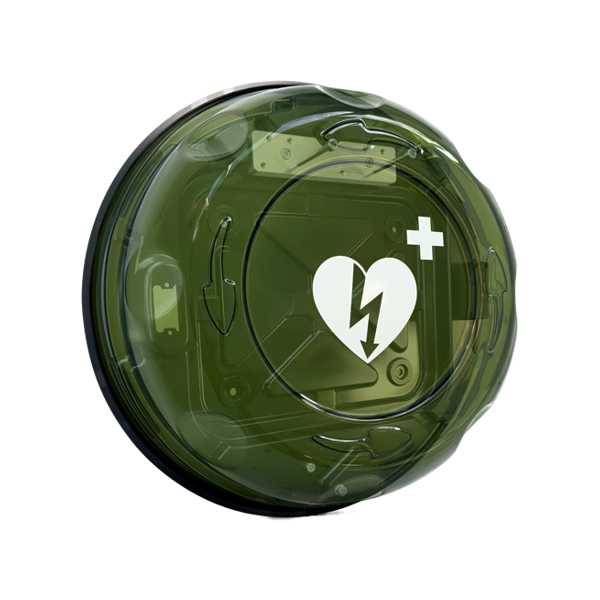 Rotaid Solid Plus Alarmed Transparent Green – INDOOR
€229.00 (inc. VAT €281.67)
Description
Additional information
Description
ROTAID Solid Plus TRANSPARENT with Alarm (GREEN)
SOLID AND HIGHLY VISIBLE
The Rotaid Solid Plus makes sure your AED stand out and is quickly found. Its rock-solid construction and design allow for installation in any no-frost environment. Both indoor and outdoor.
Back-plate specifications:
100% Polycarbonate
UV stabilized
Cover:
100% recycled Poly-carbonate
5 mm thick
transparent cover
UV protection
AED logo
Audible alarm system
Battery powered
Product Dimensions:  Length 48 cm x Width 48 cm x Depth 18 cm
Packaging:
100% recycled box
FSC certified
Box size : 50 x 50 x 25 cm
FASTENING MATERIALS INCLUDED
ALARM BATTERIES INCLUDED
EASY INSTALLATION
SHOCKPROOF
Thanks to its industry leading IK10 (50 JOULE) rating, the Solid Plus' structure and materials guarantee the best possible protection for the AED against vandalism. With no locks, fragile parts or hinges, the opening mechanism is rock solid and long lasting. The IK10 (50 JOULE) is the international standard for maximum protection against vandalism and our cabinet was successfully tested on this standard by agency Euro-fins.
INGRESS PROTECTION
The Solid Plus cabinet comes with a sturdy IP56 protection against intrusion and moisture. With rain and other forms of precipitation having no effect on the inside of the cabinet, the AED remains operational at all times. The intrusion protection allows for installations near the shoreline and the materials used are resistant to salt spray.
Eurofins tested and passed the cabinet on IP56 and salt-spray protection.
COMFORTING
The Solid Plus combines a highly visible AED with maximum user convenience. With no power socket required, the Solid Plus allows for installation in any venue no matter the challenges this venue may bring.
YOU MIGHT ALSO LIKE
FREE SHIPPING
Free delivery on all orders over €125 net.