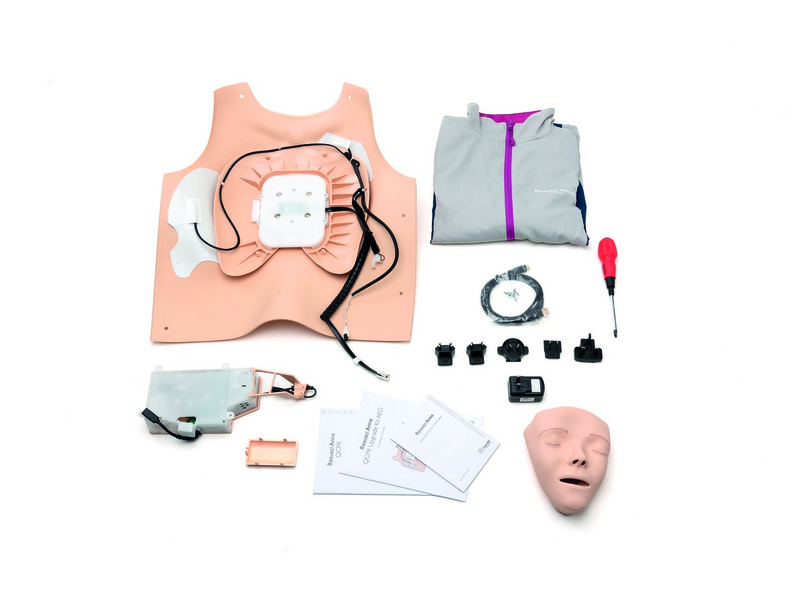 Resusci Anne QCPR AED upgrade Bundle
€795.00 (inc. VAT €977.85)
Description
Additional information
Description
Resusci Anne QCPR 2018 AED Upgrade Kit includes
The RA QCPR Upgrade Kit includes new electronics featuring Bluetooth Low Energy (BLE) and a rechargeable battery, which comes standard with new Resusci Anne QCPR manikins.
The kit also includes required cables, a new chest skin and clothes.
Contains: Electricals with Li-Ion battery,
Chest Assembly QCPR and AED electrodes,
Resusci Anne Jacket,
Face skin,
Airway Resusci Anne,
Cable – Cable for AC power adapter USB-A to USB-C, AC Power Adapter,
QCPR Armband,
QCPR sticker, Screwdriver, IPI, User Guide Resusci Anne, Installation Guide
YOU MIGHT ALSO LIKE
FREE SHIPPING
Free delivery on all orders over €125 net.