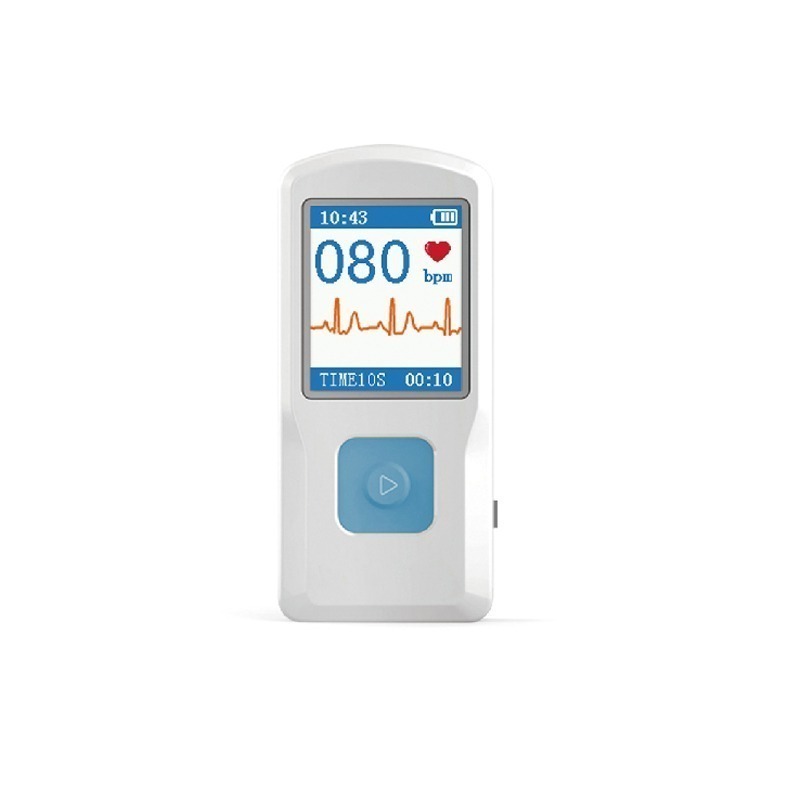 PM10 Portable ECG Monitor
€95.00 (inc. VAT €116.85)
Description
PM10 Portable ECG Monitor
PM10 Portable ECG Monitor is a device for checking ECG,which is applicable for family and individual user, it is a good helper to early prevent from cardiovascular diseases and reduce risks.
Intelligent design, achieves remote health management with the help of mobile applications, it can automatically start measurement, store ECG, upload data, download health conclusion and obtain doctor advice from first use.
Features
1.77″ colour TFT-LCD.
Quick to check ECG.
Convenient to operate.
Accurate conclusion can be obtained immediately after measuring.
The built-in rechargeable lithium battery can continuously record for up to 500 cases on full charge.
Bluetooth transmission.
ECG data can be saved to CLOUD Platform permanently, convenient to check and analyze.
Historical data can be printed at any time, convenient to diagnose.
YOU MIGHT ALSO LIKE
FREE SHIPPING
Free delivery on all orders over €125 net.