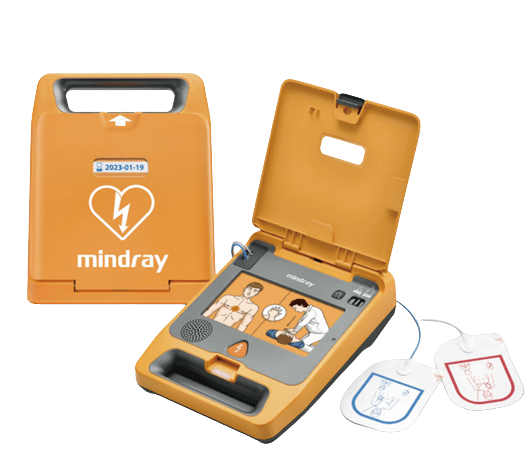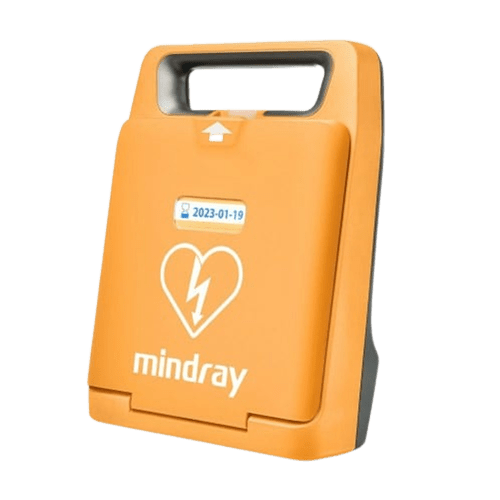 MINDRAY BENEHEART C1A SEMI-AUTOMATIC
€899.00 (inc. VAT €899.00)
SKU:
MD-0654B-XA00001 EN-FR
Description
MINDRAY BENEHEART C1A SEMI-AUTOMATIC
The Beneheart C1A is an ideal AED for experienced and inexperienced rescuers in all environments. The ResQNavi guides the rescuer through the process and provides more detailed instructions if necessary. The Beneheart C1A is suitable for experienced aid workers and the public. In addition, the AED is immediately ready for use, thanks to the 'pre-connected' AED electrodes.
Highlights of the Mindray Beneheart C1A semi-automatic AED:
Easily switch languages: multilingual by default (2)
Can be used in environments with dust, water, altitude (IP-55)
Includes child mode: no child electrodes are needed
ResQNavi technology that adapts instructions for hesitant rescuers
QShock technology for fast shock delivery and auto-compensation for patient impedance
Reliable In Tough Circumstances.
The Beneheart C1A has passed rigorous testing. The quality of the device makes it suitable for demanding circumstances. Helicopters or mountain climbers can use it up to an altitude of 4575 meters, and rain, water jets or dust are no problem for this AED (IP-rating 55). The volume of the spoken instructions adjusts to the ambient noise level automatically. Furthermore, all six sides of the Mindray Beneheart C1A can withstand a drop of 1.5 metres.
Low Maintenance Costs.
The battery and electrode pads have a lifespan of approximately five years, meaning they don't need frequent replacing (if not deployed), which keeps the total maintenance costs low.
Fast Deployment.
The Mindray Beneheart C1A performs daily self-tests. The blinking green LED shows that the device is ready to use.
The pre-connected electrodes ensure that the AED is ready to use very quickly. The Mindray AED also uses QShock technology, which shortens the ECG analysis and charging time. It takes less than 8 seconds to deliver the first shock.
For All Rescuers And All Patients.
The ResQNavi technology can recognise if the rescuer is hesitant placing the electrodes. At that point, the spoken instructions will get more detailed. In addition, the user can switch to another language by pushing a button.
Another switch activates the child mode, enabling the Beneheart C1A to adjust the energy level and the CPR support to 15:2. This also means that the pads are suitable for children.
A unique feature of this AED is the auto-compensation for patient impedance. An overweight patient gets a higher energy shock — compensating for more body mass.
What's included in your order?
Mindray Beneheart C1A semi-automatic AED
Battery
Electrodes
Quick reference card
Manual
AED rescue kit
AED sticker
Maintenance information
Specifications
Depth: 28.6 cm
Width: 21.0 cm
Height: 7.8 cm
Weight: 2 kg incl. battery
IP-55
10-year warranty
Operators Manual: uk_-_mindray_beneheart_c-_s-serie_manual_-_046-012619-00_6_0
Datasheet: uk_-_mindray_beneheart_c1a_datasheet_-_210285x2p-20190830
Brochure: uk_-_mindray_beneheart_c1a_brochure_-_c1a-210285x8p-20190830
YOU MIGHT ALSO LIKE
FREE SHIPPING
Free delivery on all orders over €125 net.