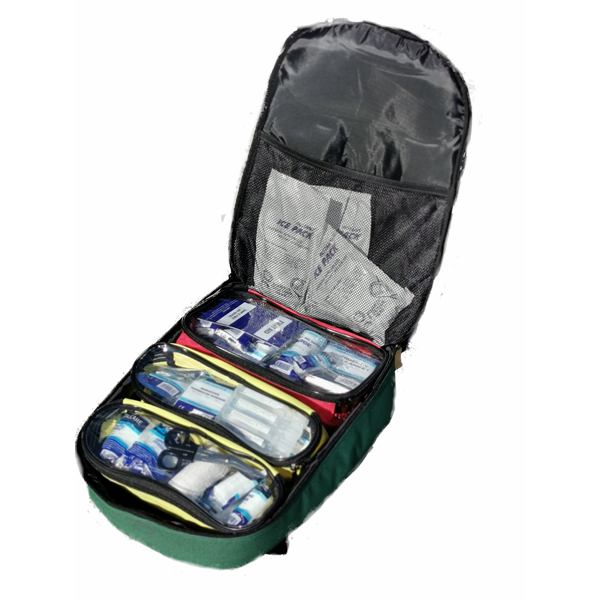 FlashEM AED Backpack Green
Description
Additional information
Description
FlashEM AED Backpack Green
Ideally suited to carry all leading brands in the front Pocket.
Inside there are 4 Pouches to separate your Response Essentials.
Backpack for defibrillators.
Backpack for defibrillator, so it is easy to take with you when you are on the go. In order for you to be able to use the defibrillator as quickly as possible, it is placed in its own compartment at the front of the backpack.
The compartment opens and closes with a simple clip closure. Being able to bring your defibrillator easily is important in all situations. A rucksack that also holds first aid is especially good at, for example, sporting events, concerts, excursions, scout camps. Efficient and simple
The backpack's large compartment is equipped with a mesh compartment and three transparent small bags. This allows you to fill the bag according to your own first aid needs. Because the small compartments are transparent, you have the opportunity to quickly and efficiently get an overview of your first aid products. Such as plasters, wound wash, bandages, scissors, etc. The three small bags are attached with Velcro, which makes it easy for you to take out and refill as needed.
 dimensions: 36 x 48 x 9 cm
Colour: Green
Choose a Refill Kit to Suit your Responder Level!
YOU MIGHT ALSO LIKE
FREE SHIPPING
Free delivery on all orders over €125 net.